BCP Team
Don Betterton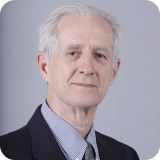 Principal, Betterton College Planning, LLC
Upon retiring from Princeton in 2006, Don decided to put his extensive knowledge to good use by starting a one-person business - Betterton College Planning - that guides families through the perplexing, yet crucially important college-going process. In his eight years as an independent counselor, Don has worked with over 300 students. Although his clients span a wide range of ability and college aspirations, he most often deals with above average students seeking to enroll at selective colleges.
Don served on Princeton's admission committee for three decades and is familiar with college admissions from policy-level discussions to the evaluation of student credentials. He has done hundreds of individual and group counseling sessions on how a student should prepare both inside and outside the classroom for admission to selective college. As an independent college counselor, Don developed the BCP Evaluator™ system, the preeminent method for organizing a college list that realistically projects a student's admission chances.
In his role as director of financial aid, Don was the architect of Princeton's innovative "no loan" program and gained recognition as a national leader in his profession. His range of knowledge is extensive, including all aspects of both need-based and merit aid.
Don has been a trustee of the College Board and was honored by being named to the College Scholarship Service Hall of Fame. He chaired the policy committee of the Consortium of Higher Education and served on the policy committee of the Council of Ivy Group Presidents. He is a member of the NACAC and IECA college counseling associations. He serves on the advisory boards of the National Institute of Certified College Planners, SimpleTuition, and ePrep. Don is also the author of three books including Alma Mater - Unusual stories and little known facts from America's college campuses.
Don is a magna cum laude graduate of Dartmouth College and has a M.A. from Rutgers University. Prior to beginning his career at Princeton University, Don served on active duty as a U.S. Naval Aviator, eventually retiring with the rank of Captain.
Karl Schellscheidt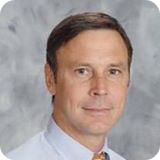 Principal, Betterton College Planning, LLC
Karl has served as the Head of Operations at Betterton College Planning since 2008. Karl graduated from Princeton University in 1990 with a B.S.E. in Civil Engineering and from Seton Hall University in 1993 with a Master's Degree in Secondary Education.
After graduate school, Karl served as an Environmental Science Instructor for the Office of Continuing Education at Rutgers University. Karl also taught, coached, and served as a dorm parent at The Hun School of Princeton from 1994 to 1997. In 2000, Karl earned a law degree from the University of Pennsylvania Law School. He worked as a corporate lawyer for Dechert LLP until 2002 and as a sole proprietor until 2004. In 2005 Karl co-founded ePrep, Inc., a company that offers online, video-based SAT and ACT courses to college-bound students around the world.
John E. Dziadzio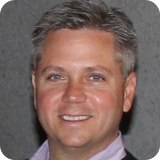 Principal, Betterton College Planning, LLC
John has served as the Head of Business Development at Betterton College Planning since 2008. John graduated with honors from Princeton University in 1992 with an A.B in Economics. He then spent over 16 years at Lehman Brothers and, subsequently, Barclays Capital in various leadership roles across Fixed Income and Capital Markets. John has co-founded and helped grow various technology companies in the education space, including ePrep, Inc., and AthletePrep, LLC. ePrep offers online, video-based courses to college-bound students and AthletePrep offers high schools, sports clubs, and individual student athletes an integrated athletic and academic development tool that includes instructional videos, a player recruiting profile, test preparation (ePrep), and college planning (BCP).